London under snow alert!
Holy cow!
I cannot believe, but yesterday apart from the tension in the city due to the presentation of the "Hutton Report" to the British Government and the relief for PM Tony Blair, London got under snow attack!
It was tremendously snowing until late in the evening and believe what, although the weather forecast did predict this event since one week, the city was not prepared for this "winter chaos".
As a consequence, the streets were completely under snow cover, the already messy tube transportation system became even worse with delays up to 4!!!! hours...you may imagine this horrible scenario.
Female colleagues did put off their heels because it was so slippy and icy when walking along the pavement. Indeed, the British don't even know that you could prevent dangerous falls by sprinkle salt....
I try to take some pictures tomorrow for you to get an impression what it looks like.
Additionally, you cannot imagine how freezing cold it is at the moment.
UPDATE: I found an article about the recent snow fall in London. It's in German but nevertheless interesting.
UPDATE:
Here it how it looked like. A view out of the window of our home: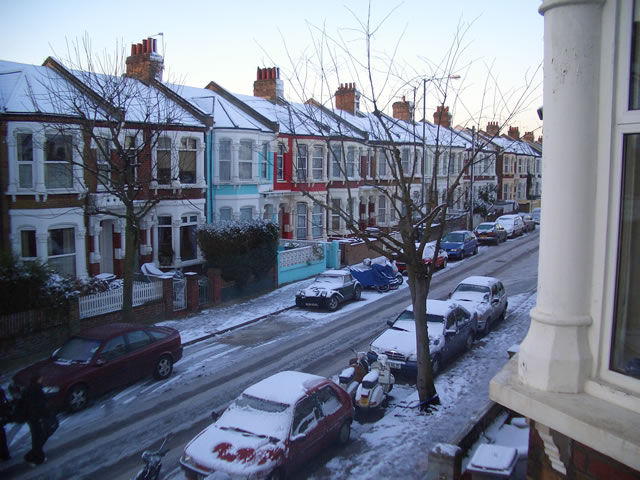 Posted by Claudio at
04:40 PM
|
Comments (1)